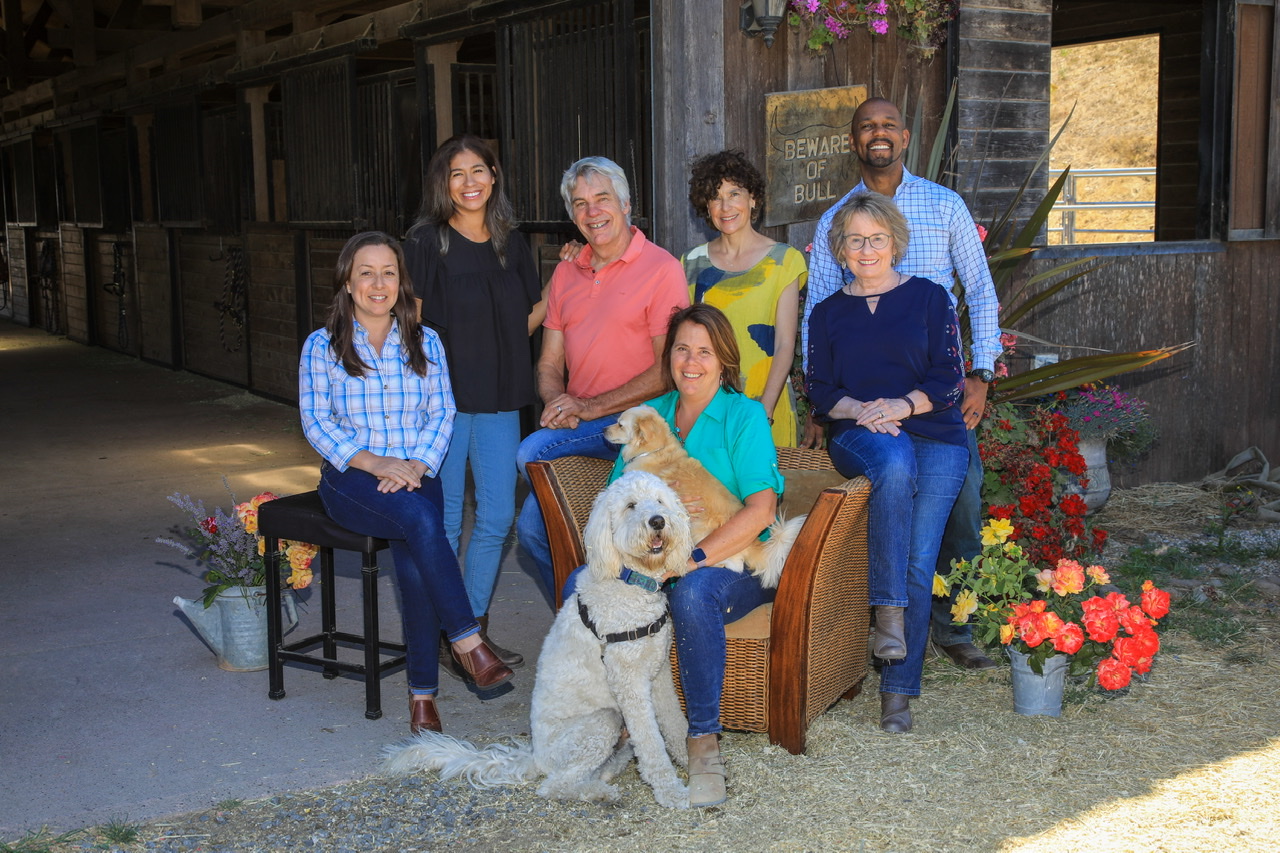 About Us
The Transitioning Families Team is a group of independently licensed mental health practitioners working collaboratively. The Transitioning Families Therapeutic Reunification Model (TFTRMTM), originally conceptualized by Rebecca Bailey, PhD in 2006, and further developed by Jane F. Dickel, LCSW and Cynthia Psaila, MFT at the Transitioning Families Program in California, is an experiential, educational, evidence-based, solution-focused approach to healing and connecting families. The breadth of treatment within this model includes families experiencing high conflict divorce, families facing reconnection post-abduction or major trauma, and blended families wanting to enhance their transition.
The TFTRMTM Approach is case specific and based on intervention guidelines for responding to child abduction developed by the Department of Justice (Behrman-Lippert & Hatcher, 2000, DOJ, 1992), the founding clinicians expertise with family systems therapy, advanced training in animal assisted therapy and a forensic specialization with families in high conflict, court involvement and families post traumatic experience. For a more comprehensive description of the model see page 232-249 of the Family Court Review Journal, volume 54 Number 2, April 2016. http://onlinelibrary.wiley.com/doi/10.1111/fcre.12215/abstract)
Each member of the Transitioning Families team has extensive experience working with a variety of challenging families. Together we share the ultimate goal of assisting families in transitioning from crisis, challenge or conflict to connection and growth. The diversity of our experience has led us to the assumption that although traditional therapeutic techniques have a place, there are other psycho-educational and experiential methods that help families grow and thrive. The team members have strong psychodynamic therapy backgrounds which they use in a more direct psycho-educational, even didactic approach.
What we do:
Connection Focused Therapy is a therapeutic process designed to introduce, re-introduce or reinforce the bond between family members. The goal of this Therapy is to assist the family structure from within the family. This means strengthening existing familial relationship or assisting in connections to promote and support the development of compassion and communication skills.
Who we serve:
Families estranged or distanced from each other by the challenges posed by extreme situations. Some of the possible scenarios include but are not limited to:
Family and non-familial abduction
Casualties of man made or natural disasters
High conflict divorce
Survivors of violent crime
Military families
Post rehabilition (addiction) treatment
Victims of crime
Victims of exploitation
Families desiring a new level of connection
How we do it:
Because of the case specific nature of the intervention each family will have a different treatment plan. Various combinations of family members will be asked to participate. In some situations this may include extended family members. The team takes a multi-faceted approach, which incorporates a combination of individual, dyad and family processing.
When the Court is involved:
When we are made aware of the existence of a Court Order, unless otherwise informed, we may contact the Court Clerk directly to clarify the parameters of the Court Order and to make sure we have a copy of the Order. If a Court Order exists and a family does not contact us, we will contact the Court for guidance. A Court Order does not guarantee acceptance for treatment. An assessment of clinical appropriateness will be made during the Intake process. We reserve the right to refuse acceptance to a family if we feel our services are not a good fit.